For a diesel engine to function correctly, the injector has to produce atomised fuel at a set pressure and a specific time in the power cycle. To achieve this, the injector nozzle might need to be replaced at some stage if the engine is not performing as economically as it used to or if nozzle replacement is an intrinsic part of a car's service plan.
If nozzle replacement is required, like-for-like is a must, otherwise an injector fitted with the wrong spray angle nozzle may cause engine malfunction.
Our Stock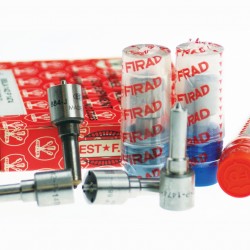 Our stock of nozzles covers Bosch, Delphi (CAV), Lucas, Simms, Friedman Maier, Zexel (Dieselkiki), Denso (Nippon Denso), Siemans, and many other manufacturers.
Pre-common rail, the style of nozzle might be pintle, pintux, needle valve, longstem, and P-type.
Genuine and good quality replacements are always in stock of this type of nozzle (as well as the common rail type).
In between pre-common rail and common rail, there was the two-stage style of nozzle, and again these are a stock item.
With common rail, there are a multitude of variants of nozzle. Please browse our website or call us to find the most appropriate nozzle for your application.
Fitting the wrong type of nozzle can have quite serious consequences for the performance of an engine.
Can't find what you are looking for?
Please try searching our database using the search below
Still not found what you are looking for?
Call Darwen Diesels on +44 (0)1254 53545
We can source virtually any diesel part!
Or send us a message via our contact form and we will get back to you
✓

We hold vast stocks of OE and quality replacement parts

✓

We can source virtually any diesel part

✓

The largest UK independent distributor of Diesel Fuel Injection components

✓

We export our products to worldwide destinations

✓

Next day delivery
Please contact me
Featured Products
ALLA154G3S6 Firad Nozzle Denso