Diesel Test Equipment and Tooling
With modern diesel engines now being manufactured to Euro 6 specification settings on common rail injectors are more stringent than ever with adjustments made to within 1 micron (0.001mm).
Our Supply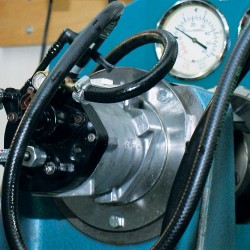 DD supplies test equipment that allows the accurate adjustment, setting and testing of the injector to well within the manufacturers specified tolerances.
For common rail testing we have various stages depending on budget – from function testing to actual full test and repair including measuring on assembly for Bosch, Siemens and Denso.
For tooling purposes our wide range of stock covers engine work, work bench, and test bench. So for engine work, we have timing tools, timing kits and pins, sockets, spanners and insulated socket sets for the new breed of hybrid vehicles.
Bench Tools
Work bench tools include injector stripping and assembling plus pump strip and rebuild, catering for the majority of manufacturers equipment.
Test bench tools includes setting pieces, timing pins, special sockets, setting spanners and adjusters.
Can't find what you are looking for?
Please try searching our database using the search below
Still not found what you are looking for?
Call Darwen Diesels on +44 (0)1254 53545
We can source virtually any diesel part!
Or send us a message via our contact form and we will get back to you
✓

We hold vast stocks of OE and quality replacement parts

✓

We can source virtually any diesel part

✓

The largest UK independent distributor of Diesel Fuel Injection components

✓

We export our products to worldwide destinations

✓

Next day delivery
Please contact me
Featured Products
CMR66 Common Rail Bosch Injector Piezo Valve